Spinnin 'Records is one the world's best-known dance music labels, with artists such as Oliver Heldens, KSHMR, Sam Feldt, Alok, Mike Williams, Lucas & Steve, Kris Kross Amsterdam and many more in its roster. The label specializes in electronic music and manages the largest online dance community in the world with more than 12 million followers on social media. In addition, the label has its own YouTube channel with Spinnin' TV, counting more than 26 million subscribers and 15 billion views. Spinnin' is part of the Warner Music Group.
Spinnin' is looking for somebody with experience in digital marketing, the music industry and leading a team. As a campaign manager you have the ambition to grow Spinnin's global footprint by working together with the teams on brand and artists campaigns across all Spinnin's owned and paid channels. You lead the Social team, Advertising specialist, Marketing Coordinator and CRM Manager. You are an online specialist and understand the importance of engaging content and the details of advertising. You are able to translate data in to an actionable strategy. You report directly to our Global Head of Marketing | Brand and Channels.
About the role:
You are able to lead the Social team, Advertising specialist, Marketing Coordinator, and CRM manager by organizing weekly standups, monthly meetings with the goal to to optimize and align creative content and online advertising and to keep track of different projects
You are responsible for developing comprehensive digital strategies for brand marketing, artist campaigns and manage KPI's. You will work together with the teams on campaigns to grow awareness for the music, drive video views, grow communities on various platforms, drive social media engagement and brand awareness. For this you work closesly with team Design
You will further develop paid and owned media by building relations with 3rd party online channels and content creators. Focus channels include YouTube, TikTok, Soundcloud, Instagram, Facebook, messenger apps and emerging channels
You will prepare, create & analyze digital advertising campaigns together with the advertising specialist
You will be responsible for the execution of brand partnership campaigns on Spinnin' owned media. We work with brands like Splice, Sony, McDonald's, Les Mills and Activision
About you:
You have 5+ years of working experience
You are aware of all new developments in the social media field
You work efficiently and very accurately without losing the overview
You have a bachelor or master degree with proven digital marketing experience, preferably in the music industry
You have experience in leading and managing a team
What the company offers:
Spinnin' offers an open culture and the chance to do what you are good at (and want to be good at). The company offers a market conform salary, several training & development opportunities, a travel allowance and other good secondary benefits such as >24 vacation days and an Apple macbook. Last but not least: you will be part of a highly motivated music-loving team that operates at the center of the electronic music industry.
Interested? Please send your resume and short motivation to our recruiter Pieter Wolter at pieter@themusicrecruiters.com.
Please also check the other vacancies of The Music Recruiters and make sure to follow us on Instagram (@themusicrecruiters), Facebook and LinkedIn!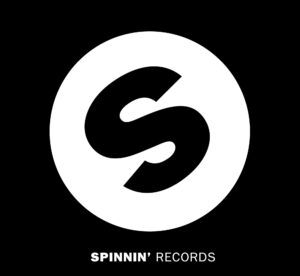 Solliciteren kan tot:

31-01-2021

Type

Vacature

Vereiste ervaring

5 years+

Opleidingsniveau

hbo+

Deel
Stuur motivatie en CV naar
Pieter Wolter