For our client, Believe Music in Hamburg, we are looking for a Label Solutions Manager. In this senior role you will be the key partner for the (inter)national clientele of Believe Music in Germany. Are you looking for an influential role in the field of label management/client services where digital distribution, marketing and music technology come together? Then please read on!
About the job:
You will act as the first point of contact for an assigned client base, are responsible for managing the full artist/label circle, starting from the point of contract signing.

Onboarding: you will manage a fully transparent and highly service-oriented onboarding in our internal systems/tools as well as leading the administrative management of the contract agreement
Strategy execution: you take care of and help the assigned client base (=Labels) to execute and realize the full potential of every release and according to Label specific growth & marketing strategy;
Distribution: you will manage Product/release development according to target groups, distribution channel, product design, management/label specifications vs. costs/effiency and chances of success
Ops/tools/services: you will pro-actively approach existing client base to explain (and potentially cross-sell) other products, services
Biz reviews: you will pro-actively seek out feedback from assigned client base in order to further strengthen the relationship and optimize the partnership
Re-Signing: you will closely collaborate with the New Business as well as Editorial and Marketing Partnerships team to maximize resigning efforts

You will track internal relevant KPI for client base
You will be responsible for handling/managing of release budgets (if Label wants to)
You will be attending networking events (artists, agencies, cooperations- and media partners, publishers, Festivalmanagers, bookers etc.) to find out best ways to serve and/or offer best service in the business
Job requirements:
You have 4-6+ years experience in the music business as Product Manager, Label Manager, Artist Relations Manager in a digital focused organization
You are highly motivated with the ability to function independently and solve problems creatively and quickly
You are highly motivated by success of clients/releases. You look actively for ways to improve service & offers (Service mentality)
You have a proactive, energetic attitude and desire to work in a results-oriented and deadline-driven environment
You possess excellent time management skills, with the ability to prioritize, multi-task and work under shifting deadlines
You are a team player and comfortable working cross-functionally across varying levels
You demonstrate thoroughness, follow-up, attention to detail and ability to meet deadlines as well as a high emotional intelligence
You have excellent interpersonal and communication skills, presentation skills
You have a strong knowledge of the digital music industry is highly preferred
You are proficient with Microsoft Office (i.e. Word, Excel, PowerPoint, etc.).
You are familiar with streaming platforms (Spotify, Deezer, Amazon, Soundcloud etc.) and paid social media (Facebook, Twitter, Instagram, LinkedIn)
You're fluent in both English and German
About Believe:
Believe is one of the world's leading digital distributors of independent music. It offers modern physical and digital distribution and marketing services to both labels and artists.
Believe is above all a passion for music, tech, and digital marketing, shared by over 2.000 talented people in more than 45 countries. It is a visionary and entrepreneurial spirit that drives the company and makes it a world leader in the digital distribution of music.
Believe's mission is to develop labels and artists in the most suitable way, at each stage of their career and development. In all local markets around the world. With respect, expertise, fairness and transparency. People at Believe share the mindset that they want to achieve as much as they can in the dynamic and creative working environment they are part of. Short decision making processes and room for own ideas are important to the company. Believe stands for top-notch service, fairness, and transparency and expresses this in their cooperation with artists, partners and employees at every level.
Interested?
Please send your resume and (short) motivation to our recruiter Pieter Wolter at pieter@themusicrecruiters.com.
Also take a look at the other vacancies at The Music Recruiters. Would you like to see the latest vacancies pass by in your timeline every day? Follow us on Instagram (@themusicrecruiters), Facebook en/of LinkedIn.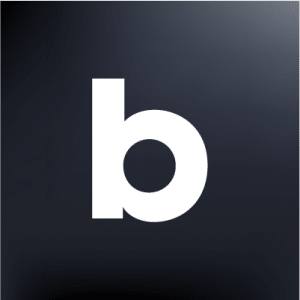 Solliciteren kan tot:

04-08-2021

Type

Vacature

Vereiste ervaring

4-6+ years

Deel
Stuur motivatie en CV naar
Pieter