For Believe Music we're looking for an Editorial & Marketing Partnerships Manager for the location in Cologne. The official entity for this job opening is GoodToGo, a digital distributor which is part of Groove Attack. As part of the Believe Group, the Groove Attack Group with its subsidiaries Rough Trade Distribution, Justbridge Entertainment and GoodToGo form the largest independent music distributor in Germany. Within this position you'll be the bridge between the marketing initiatives of GoodToGo and DSP's such as Spotify and Apple Music, and platforms such as TikTok.
About the role:
In this position you will work closely with the most important music streaming services such as Spotify, Apple Music or Amazon Music, as well as platforms such as TikTok and YouTube, as well as with the internal teams to ensure the best possible editorial consideration of the publications. Basics in the marketing of music publications and in sales promotion via streaming platforms are an integral part of the role. In addition, there is a strong focus on conveying best practices, strategies and current platform developments in exchange with the sales marketing team, label management and artist service team. The successful candidate will report to the Head of Digital.
Digital retail marketing & pitching:

You coordinate the front-line marketing initiatives for the extensive new release calendar and catalog for artists and labels (including Loredana, Phillip Poisel, Ufo361, Placebo, RAF Camora, etc.)
You establish and develop relationships with DSPs and genre editors and look for ways to increase the visibility of the catalog
You present the releases to DSPs and make sure that they are informed about the priority releases
You will develop in-depth knowledge of the most important genre playlists and how you can ensure promotion within these playlists
You will develop in-depth knowledge of short video platforms (TikTok,) and how to create promo campaigns within these platforms
Initiation and monitoring of creative marketing activations with local DSPs including coordination with artists, their camps and labels
Creation of pitches with the tools provided by the partner
Creation of updates & newsletters for digital service partners that highlight new signings, important new catalog promotions and important release updates

Internal processes:

Close cooperation with the label management and artist service team to coordinate pitches and strategies
Optimizing the promotional information available and ensuring that publications receive strong consideration
Attend meetings with labels and artists for strategy meetings on major releases
Analysis of the performance and reporting of the results of the editorial and marketing partnerships to the label manager and the artist relations manager
About you:
You possess good knowledge of the current music market and its trends
You an expert on German hip hop and sub-genres (nice to have) and how they work in the streaming landscape
You have a strong interest in data-driven and analytical work
You have a keen and creative interest in digital technologies and digital marketing opportunities and possess the ability to meet deadlines and work under pressure
You're able to multitask, prioritise and manage multiple projects at the same time. Also, you're able to work independently and proactive
You have a real passion for working in the music industry
You're fluent in German & English
About the company:
In the words of Believe: "Believe Music stands for passion – passion for music, passion for technology and digital marketing. This passion connects over 1,200 talents in more than 45 countries around the world. Our visions and our will to develop, change and improve are what drive us and make us the world's leading company in digital music distribution. Believe is a team of experts for whom the transformation of the music industry is an adventure; an exciting and promising adventure for each and every individual to help shape this change."
The offices for this position are based in Cologne-Ossendorf. Centrally located, they are easy to reach by bike, bus or train. Believe subsidises the ticket for public transport, free drinks and 30 days of vacation complete the offer. Likewise, digital and analog health offers, a 24-hour care line with video consultation and free LinkedIn learning access for your personal and professional development are taken care of. Remote working will be possible for up to over 50% of the time.
Interested?
Please send your resume and (short) motivation to our recruiter Pieter Wolter at pieter@themusicrecruiters.com.
Also take a look at the other vacancies at The Music Recruiters. Would you like to see the latest vacancies pass by in your timeline every day? Follow us on Instagram (@themusicrecruiters), Facebook en/of LinkedIn.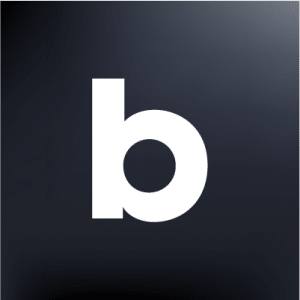 Solliciteren kan tot:

12-12-2021

Type

Vacature

Opleidingsniveau

higher education

Deel
Stuur motivatie en CV naar
Pieter Wolter