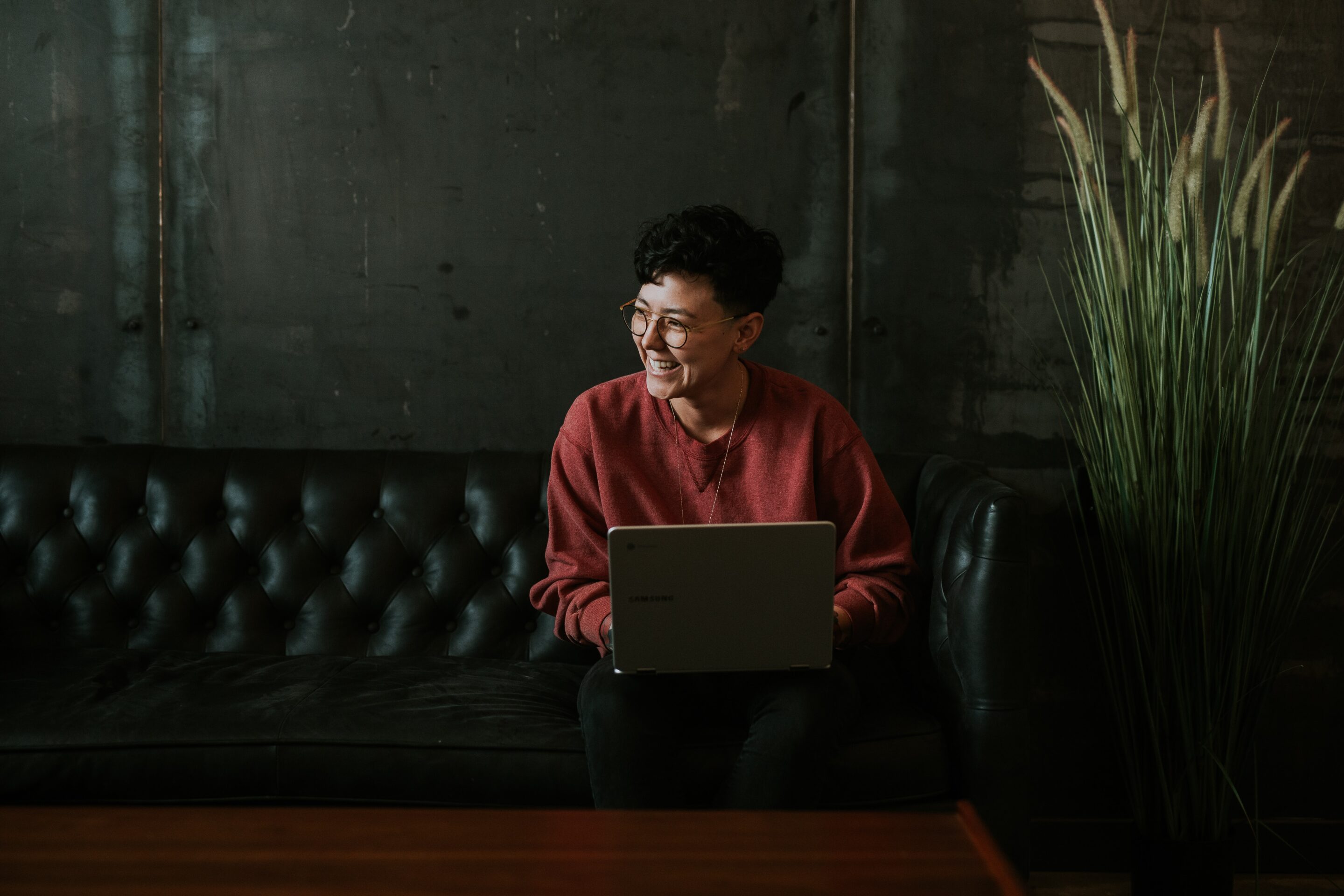 The first part of our Ultimate Application Guide tells you all about creating the perfect resume for the creative industry. Now that you've got that down, let's take a look at your cover letter. Here's some good news to start off right: you don't have to be a Pulitzer prize winner to make this work. With our tips and tricks in the second part of our Application Guide, you'll have it ready to be 'shipped' in no time. Read along, won't you?
Press play on our playlist
Before you start putting pen (or keyboard) to paper, how about some music, huh? Research shows people perform better and work faster when they're listening to music. That's why we've created a Spotify playlist with amazing Tunes To Rock Your Business. Press play and let's go.
Research and adapt
Always start from scratch. It might be an obvious note, but recycling older cover letters isn't a great first impression. It's ok to use certain information from previous letters you've written, but always do your research about the company to find out what tone to use to fit the company culture and write a new letter with that information at hand. Include your research in the actual text as well. Show that you know what challenges the company faces or accomplishments they've achieved and tell the hiring manager how you'd contribute to that in your role or share a similar situation from your past experience. Show that you know how to add value to both this role and company instead of just expressing your desire to work here, or what your past experience is.
Contact the recruiter or hiring manager
Got any questions? It vows well for you if you ask something smart to the recruiter or hiring manager before sending your cover letter. Get in touch with them. You'll have personal contact, so they already have a feeling about you that might help you stay top of mind. Next to that, you can refer to your conversation at the start of your letter by saying that you spoke to this person and thank them for their input. Don't forget to address the letter to their name as well. It's very personal and shows you're well connected – that's incredibly important in the creative industry's small world. You can mention people you know at the company as well. Keep in mind that these need to be people you're well connected with, so it doesn't backfire if they don't remember you or find it odd to be included in your letter.
However, if you know 10-15 people at the hiring company, we don't need a list of all these names. Stop showing off! 😉
Start off strong
Yes, there is such a thing as an opening line for recruiters. Starting off with a surprising first line sets you apart. Since recruiters are reading a lot of cover letters in a day, not starting with your name, where you're from and what job you're applying for is the greatest gift you can give a recruiter on that day. Instead, start by saying what you'd like to contribute to the company you're applying to in your new role and why this is exciting to you. Make sure it's relevant though! Don't start with describing your love for cats if you're not applying for a role at a cat shelter.
Focus on the future
We don't need a red light / green light debacle, this one's easy: listing your job history as your cover letter is a big no-no. We can read your previous jobs, tasks and derived skills in your resume. What we do want to see is what experience and skillset make you the ideal candidate for the job you're applying for. However, keep the letter focused on the future. Explain why this is the next role you're looking for and what skills you've obtained that can be taken with you to be used in the new role.
For instance: if you're applying for a coordinating role, tell us how you've perfected the appropriate skills for this role in your job as a Project Manager and why you're now looking for an administrative role. Or if you're switching from another industry to the music / creative industry: let us know how your skills and past experience equipped you for a role in the creative industry and why you're looking to move into this new industry.
Explain why you want this job
Seems to be an open door, but it's often neglected. Describe your passion for the role next to why you'd be a good fit. We'd love to know your favorite tasks in the new job, what you love about these tasks, if you have hobbies that coincide with the job you're applying for and if you have an affinity with the company. So, if in line with the job description or creative industry: it could be noteworthy that you volunteer at festivals every summer.
Keywords and choice of words
Choosing your words carefully is always a good thing. Have you thought about using keywords in your cover letter? Not only are there certain 'power words' that create a positive impression, but a little psychology might also go a long way.
How? Use keywords used by the company in the job description or by people in the creative industry. This creates an (unconscious) likeability factor and a sense of understanding.
TL,DR (too long, didn't read)
Keep it under one page. As stated before, be nice to your recruiter and pamper them with an easy-to-read and compact letter that's up to one page or less.
Follow up
Send an e-mail if you haven't heard anything in a while. Don't be too forward, give the hiring team some time to read all the applications and get back to you. Give it up to a week or two, and then kindly state you just want to check in and see if they have any questions.
This is also a great way to send in a super short cover letter if there wasn't any way of sending that in (maybe due to the company working with an online form). Don't wait too long for that, send it out the day after you've sent your resume. State that you're double-checking if your resume was received and shortly speak of your enthusiasm for the role or company. Next, list some of your research and how you can help the company with certain matters they're facing if you were to be hired in the role.
And there you have it. The King of Cover Letters told us you're ready to send yours in after using these tips and tricks. (Yes, we're in contact with the cover letter King – we have him on speed dial). He also told us you really need to check out the third part of our Application Guide, that's all about the job interview of your life. Be seeing you.